2017( 2) Grades 9-12 June 5-9 - Java Programming (AP CS A Exam Prep)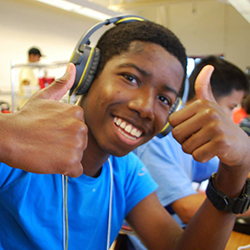 We are sorry but this camp is full. If you would like to add your child to a waitlist, please contact us at oecoutreachevents@gmail.com.
Students will learn this high level programming language and object-orientated programming. They will learn programming concepts using the Java language and work to establish skills and facility that can be applied to the AP Computer Science exam. Students will employ iteration, arrays, randomness, and control structures to design programs of increasing complexity. In addition, students will engage in projects designed to connecting programming to relevant real world situations and needs.